We are excited to announce our special guests. See the details below!
VIPs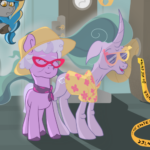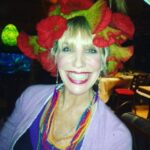 Elley-Ray
Voice of Grandma Figgy & Mistmane
Appearing Friday, Saturday and Sunday.
An award-winning "BON VIVANT", this theatrical alchemist;
Awakens, Inspires and Delights ALL who witness her unique form of "MAGIC!" (Bing Bong)​
ELLEY has been traversing the stages, film sets, television and radio studios for over 45 years, delighting audiences World Wide. Her talent and compassion to share it are "unparalleled". A Doctor, Actor, Writer, Director, Producer, Voice, Artistic Director, Host, Teacher, Humanitarian, Coach, Creator, Mu... Elley does it all!...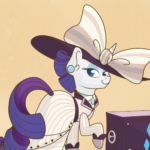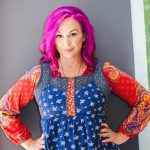 Tabitha St. Germain
Voice of Princess Luna, Granny Smith and Rarity
Appearing Saturday only!
Tabitha St. Germain is an award-winning Canadian stage actress. She began working in animation in Toronto provided the voices for KOOTIE PIE KOOPA in the SUPER MARIO BROS. cartoons, SPRYTE the fairy in THE LEGEND OF ZELDA, Miss Demeanor in C.O.P.S., Prudence in the BEETLEJUICE, and I forget the name of the character in ALF. (Totally just stuffed up the second person voice. OOPS) Also someone in SONIC UNDERGROUND. Brain is dodgy. Voice is great. Does not pee involuntarily....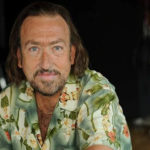 Mark Acheson
Voice of Lord Tirek
Appearing Saturday and Sunday.
Mark Acheson has been acting professionally since his teens. After college, he was a member of Janus Theatre and performed on most of the stages in Western Canada for over a decade, before transitioning to Film and Television, in his 30's. He has since appeared in multiple episodes of 5 of the longest-running series in Vancouver; including X Files, Smallville, Supernatural, and Stargate. His film work includes Trixie, produced by Robert Altman; Elf, directed by Jon Favreau; Watchmen, directed by Zach Snyder and the Emmy winning miniseries Fargo....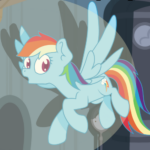 Ashleigh Ball
Voice of Apple Jack and Rainbow Dash
Appearing Saturday only!
Ashleigh Ball started her voice career in 2005 playing Oopsy Bear in the computer-animated feature Care Bears: Oopsy Does It! and reprising that role in the CBS Saturday morning series Care Bears: Adventures in Care-a-Lot.
Since then, Ashleigh has added over 100 credits to her resume including Blythe in Littlest Pet Shop, Skya in Dinotrux, Jet in Ready Jet Go! Jay in Beat Bugs, and of course Applejack and Rainbow Dash in My Little Pony: Friendship is Magic....
Signature
$20
In-Person and Online
Signature & Photo
$30
In-Person Only
Voice Memo
$50
Online Only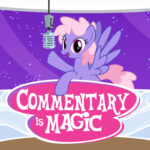 Commentary is Magic
Since 2015, CiM has focused on organizing and running livestreamed CCG tournaments (with commentary, of course!) and new player demos at conventions both pony-focused and otherwise. Additionally, their regular broadcasts on Twitch have helped to provide players of all skill levels with helpful tips and tricks, featured duels between community members, and deck ideas for a variety of playstyles. Commentary is Magic has been responsible for Organized Play since 2018, hosting Continental Championships, Store Championships and regular OnlineCons during the pandemic to allow fans around the world to continue to connect and play!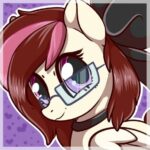 GabiShy
GabiShy is a Canadian transgirl, best known for her MLP fanfic reading. Originally first getting into My Little Pony around late-2013, then getting back into it in April 2021. She soon found herself listening to fanfic readings from multiple content creators before taking a stab at it a year later with their friend. Since then, she has gone on to multiple other stories of all genres, "The Greatest Gift is You" being her most recent reading.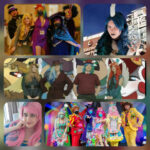 Crackle's Cousin Cosplay
Crackle's Cousin Cosplay is a master level award winning cosplay troupe. They strive to inspire and to always live by the principles of harmony. They share creativity, joy, and the magic of friendship through their next level cosplays and real show experiences like Buckball, Sisterhooves Social, Method Mares Theater, Grannies Gone Wild, the Gala, and more. You may have also seen them bringing various con mascots to life including our very own Vanhoover mascots.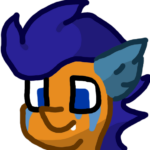 Fisher
Fisherpon wears a lot of hats. Firstly, the leader of the Fisher Clone Army. Last year, our PonyTown server was taken over by a horde of Fisher clones, becoming one of the biggest memes to come out of the con. Secondly, the Theming Director for BronyCAN (2014-2015) and Vanhoover (2020-2023), helping take our con beyond Vancouver and into another world. And thirdly, one of the oldest art aggregation blogs of Tumblrpon, helping promote new artists and drawblogs since 2012. Come meet the man behind the meme, the mythos and the Tumblrpon mainstay! (Though he'll mainly be talking about the first two)